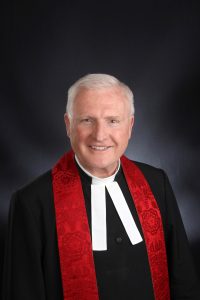 FROM THE MINISTER
Welcome! I am glad you found us! As you browse, you will find some information about the opportunities that we provide for worship, learning, fellowship, witness and service.
The congregation is a participant in the national policy of The Presbyterian Church in Canada entitled, "Leading With Care"; this policy provides a safe environment for everybody.
I warmly invite you to come to one of our Sunday services.  A nursery is available at all services for children up to age 3;  Church School classes each Sunday from September to June for children 4 and up.
CLICK HERE FOR A GLIMPSE OF LIFE AT ST. ANDREW'S