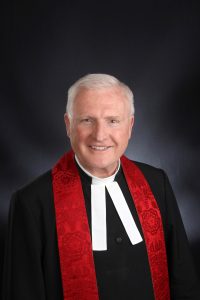 FROM THE MINISTER
After careful thought and appropriate consultation, the following decisions have been made by the Session as a result of the guidance about Covid-19 from government and public health officials.
No services on March 22 and March 29 or April 5.
There will be no Maundy Thursday Supper and Service on April 9.
Devotional materials that I prepare for your Sunday/weekend use will be emailed on Saturday .
This is a difficult and challenging time for all and especially so for some in our society. Please pray for our congregation, for the whole church and for our society as all seek to navigate this time in our journey. May the words of the Psalmist help us: " Our times are in God's hands!"
CLICK HERE FOR A GLIMPSE OF LIFE AT ST. ANDREW'S