Church School is a vital part of St. Andrew's Church with 7 classes from ages 3 to Grade 10. Teachers use various techniques (e.g. guest speakers, interclass relays, crafts, posters, puzzles, videos, etc.) to present the curriculum; Rock Solid and Seasons of the Spirit are the curricula that are used. Pupils from grade 2 and above attend communion services. Memory work is encouraged. The Lord's Prayer is repeated each Sunday and an offering is made for St. Andrew's Operating Fund and for Presbyterians Sharing. Pupils support the Canadian Bible Society through the use of "Dime Cards," "Archie's" wheelchair project by saving can tabs and the Leprosy Mission by saving "used stamps." Each class participates in the annual Christmas Concert. Certificates for participation and attendance are presented in June.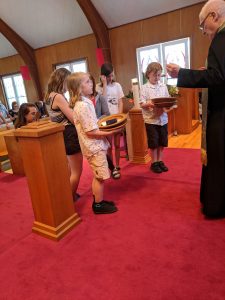 Nursery is offered on Sundays between 10:15 and 11:45 a.m. Volunteers, selected and supervised under the authority of the Christian Education Committee, provide loving and personalized care for infants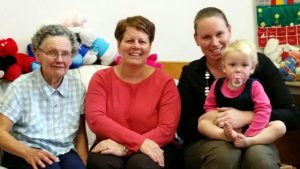 and preschool aged children (up to age 3) in a specially prepared room set apart for their use while adults attend worship in the sanctuary.